Woman Turned Her House Into A Sanctuary For Aging Pets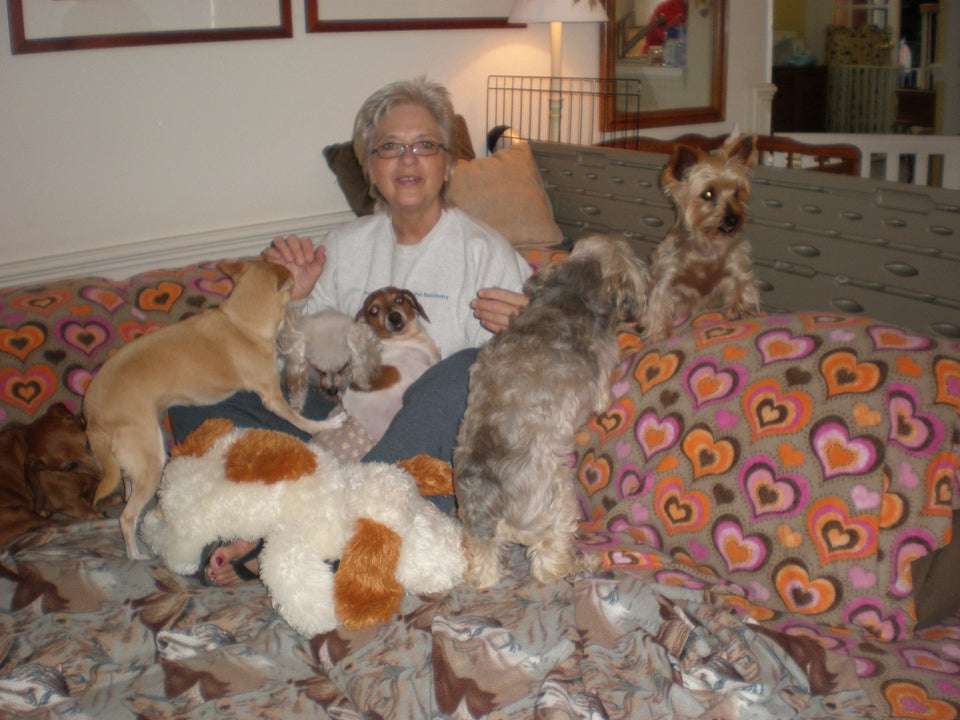 For over 30 years, Sher Polvinale and her husband, Joe, took in as many unwanted dogs and cats as they could and dedicated their lives to finding them new homes. As the couple got older, they noticed that many of the older dogs and cats they took in from shelters and the streets were harder to place in homes with young families looking for pets. So, in 2006 the couple came up with a plan to turn their Maryland home into a non-profit retirement home, where older pets could live out their senior years in a comfortable and loving environment.
In present day, Sher is the Director of House With a Heart and devotes herself full-time to caring for the pets and maintaining the sanctuary. She runs the organization with the assistance from loyal and supportive volunteers, since her beloved husband Joe died from lung cancer in 2008.
"I miss him every day, but I know he'd be proud that we're still taking in as many senior pets as we can and treating them with compassion in their final years," Polvinale told People Magazine. "In order to feel happy and fulfilled in life, everyone needs a passion. This has become mine."
House With a Heart is funded entirely by donations and has mostly dogs age 12 and up referred to the spacious four-bedroom retirement home by animal shelters and private requests. 
"It's a wonderful place of hope and love that I'll always hold dear to my heart," Lisa Browning told People, who brought her dad's elderly and blind dog, Max, to House With a Heart when her family could no longer give him the necessary attention and care. "What was really cool was that my dad was able to visit the sanctuary on several occasions and hang out with Max," she continued. "He was so grateful that Sher was with his dog when he died. When my dad died soon afterward, he was content, knowing he'd be reunited with my mom and with Max."
 Many of the cats and dogs that end up at the sanctuary are disabled from being abused by owners who then abandoned them. At House With a Heart, the animals find loving hearts and rotating volunteers, who regularly groom the pets and ensure they get exercise and playtime both inside and outside.
"We've lost 80 so far," Sher told People, "and I remember them all. It's not easy to say goodbye, but we take comfort in knowing we've given them a wonderful end-of-life experience. Not a single animal leaves our care without knowing they were loved."
If you'd like to donate to this remarkable organization, please click here. They accept cash donations and in-kind donations, including wipes, training pads, and even paper towels.
Written By: Terry