TTPM Rated Our PupRug Memory Foam Bed 4.5/5 Stars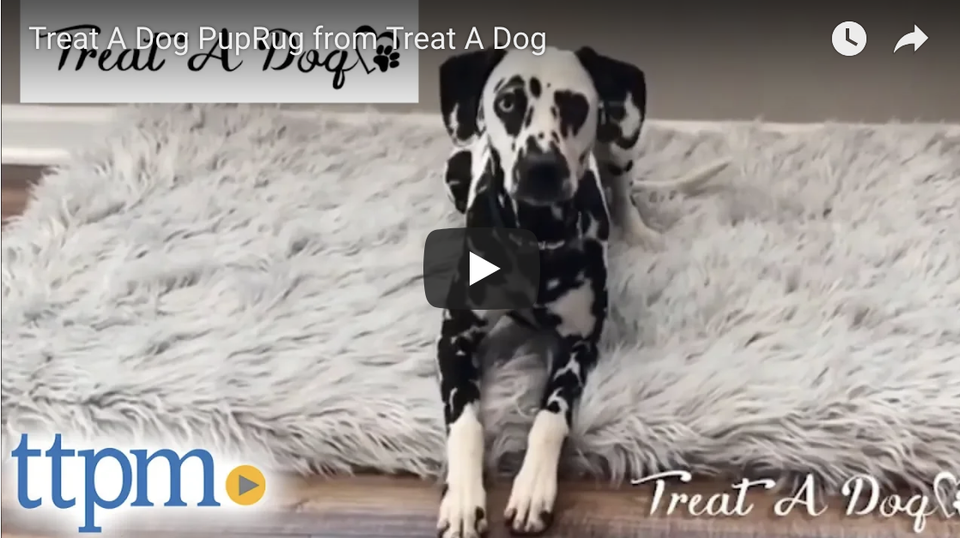 The PupRug, a memory foam orthopedic dog bed that doubles as an attractive rug, was recently reviewed by TTPM (Toys, Tots, Pets & More), an agency that provides expert reviews of the newest and hottest products.

We are so excited our PupRug Bed was rated 4.5 out of 5 stars! 
Check out what TTPM said about the PupRug below:

What Is It?
The PupRug from Treat A Dog is a pet bed made from memory foam. The total thickness of the memory foam is about 1.5 to 2 inches thick and it provides extra comfort for dogs who may be injured or suffer from leg or joint issues. This low-profile bed comes with a water-resistant, zippered cover and a shaggy faux fur cover that is designed with today's home decor in mind. Treat A Dog has created a community of dog lovers and they share trendy pet products with their fans under the Treat A Dog brand. The PupRug is certainly on trend since it is packaged very much like a bed in a box.
Why Is It Useful?
Providing a comfy bed for your dog gives them privacy in their own space and may hinder them from using your furniture as a bed. The memory foam in this bed provides extra support for dogs that might need it because of hip or joint pain, healing injuries, or hotspots of any sort.  
Who It's For
The PupRug is perfect for dogs who may have hip or joint problems or injuries that need to heal since the memory foam provides extra support to any part of the dog that is touching the bed. It could also be a great bed for multiple small dogs who like to sleep together.  
To view the full review by TTPM, click
here
.