Girl's Dog Bites Man Who Tried To Kidnap Her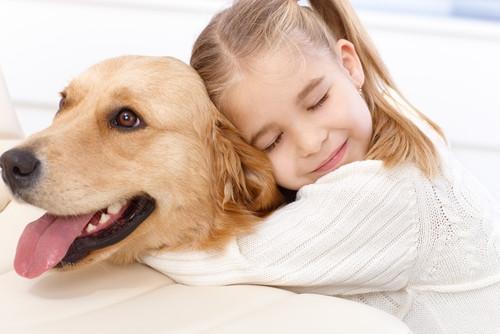 According to the Prince William County Police Department in Woodbridge, Virginia, a 10-year-old girl's dog bit a man attempting to kidnap her. The girl was walking her dog in the afternoon on July 28th when an unknown man approached her and suddenly grabbed her arm. 
 According to police, the dog then bit the man, causing the suspect to release the girl and then flee on foot. The girl was not injured in the incident. Authorities searched the area, but were unable to locate the suspect. 
Many dogs are known to be very protective of their family members, especially children. This case is a perfect example of the dog being protective. Thankfully the heroic dog was there to stop the attempted abduction and essentially save the girl's life. 
Written By: Luna 
Related articles
Soshe
the Maltese dog survived Hurricane Florence flooding by floating on a living room sofa for a week! 
Read more >
dog
fall
pumpkin
treat a dog
A visit to a local pumpkin patch with your dog can certainly make for some wonderful memories not to mention some great photo opportunities! But, before you plan on bringing your pooch along to the pumpkin patch, be sure to check out these tips!
Read more >
Blog
Dog
dog bed
dog news
The average dog spends a whopping 14 hours per day sleeping. In fact, dogs spend more than half their lives dozing off. As a pet owner, it's important to give your dog a comfortable bed of their own where they can sleep at night and nap throughout the day. And one of the most comfortable beds you can get your furry friend is a memory foam orthopedic dog bed. 
Read more >