4 Benefits Of Memory Foam Orthopedic Dog Beds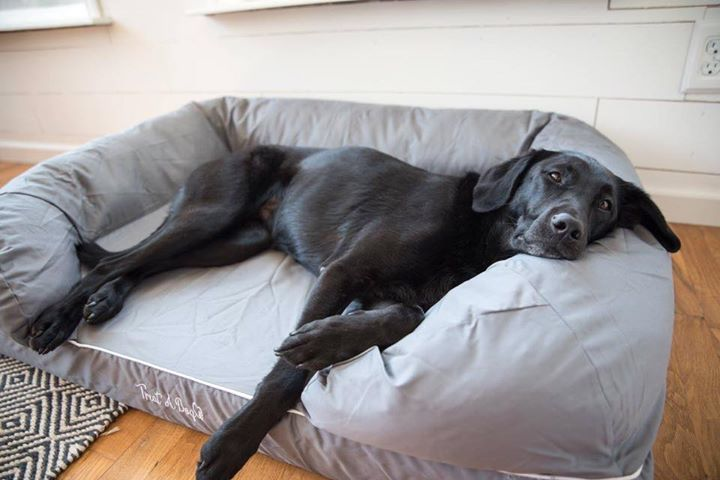 The average dog spends a whopping 14 hours per day sleeping. In fact, dogs spend more than half their lives dozing off. As a pet owner, it's important to give your dog a comfortable bed of their own where they can sleep at night and nap throughout the day. And one of the most comfortable beds you can get your furry friend is a memory foam orthopedic dog bed. Here are some of the key benefits of memory foam orthopedic dog beds:
1.) Extra Joint Support For Older Dogs
According to the American Academy of Veterinary Medicine, memory foam orthopedic dog beds are extremely beneficial to senior dogs. Many senior dogs suffer from joint pain, arthritis, and other orthopedic issues. Memory foam orthopedic dog beds, like the PupLounge Memory Foam Orthopedic Dog Bed, will minimize these issues and give your senior dog the overall comfort they need.
2.) Improve A Dog's Health
Dogs move and jump around quite a bit, which means their muscles and bones will face wear and tear. Dogs of any age will face stress on their bones, muscles, and joints. A memory foam orthopedic dog bed can help improve a dog's overall health and mobility. 
3.) A Cozy Spot For Dogs To Rest
Dogs are creatures who instinctively search for safe places to call their own. In the wild, dogs gather leaves or find a soft area for them to lay down instead of laying on the bare hard ground. With a soft memory foam orthopedic dog bed, a dog can have a cozy spot for them to rest throughout the day and sleep in at night that they can call their own.
4.) Overall Superior Comfort
The flexible, premium and long-lasting memory foam will mold itself in accordance with your dog's body shape and weight. The supportive foam will ensure your dog wakes up feeling rejuvenated.