Crying Puppy Found Abandoned On Side Of Road Kisses Her Rescuer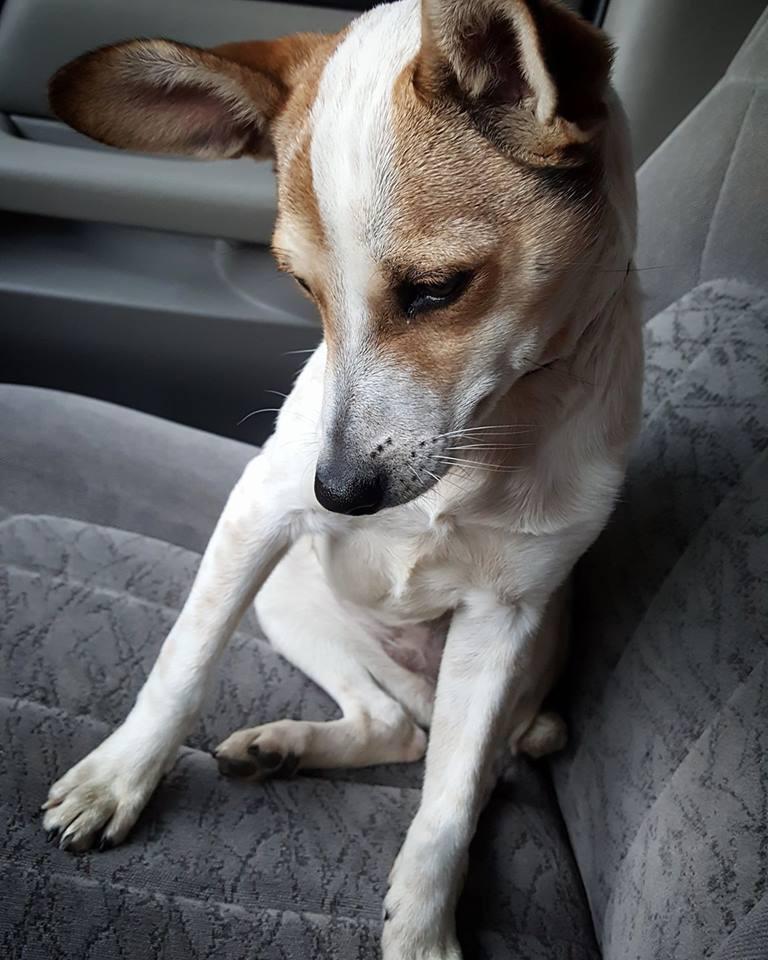 A 6-month-old crying puppy was found with a string around her neck in Echo Lake Park, an infamous site to abandon animals that were victims of abuse, including dog fighting. The other part of the string was spotted on the fence, indicating that the dog was tied to the fence at the infamous dumping ground in Texas.
The poor pup was spotted by Judy Obregon – the founder of a local rescue organization in Fort Worth, Texas called The Abandoned Ones. Obregon makes twice-daily trips to Echo Lake Park six days per week looking for animals she can save. Many times, the dogs she finds are found deceased. But this week, Obregon noticed a dog moving among bags containing decomposing bodies of abandoned animals.
As Obregon was driving through Echo Lake Park, she saw a dog lifting her head up and watching her. Obregon rushed over to the pup, who was crying and making her way over to Obregon as fast as she could and limping the whole way. When the pup reached Obregon, she placed her face in Obregon's outreached hand. As Obregon was driving the dog away from the awful place where she was abandoned, the dog, now named Callie, gave her heroic rescuer Obregon a kiss on the cheek.
"Dogs like this make me cry all the time," Obregon told The Dodo. "They are just so forgiving. I can see it in her eyes." Remarkably, Callie was discovered to be in good health overall at the vet and had a healthy appetite. Currently, she is in a foster home and will be up for adoption soon.
If you would like to make a donation to The Abandoned Ones to help, you can make it here.
Written By: Buzz