Watch: Helpful Dog Spotted Pushing Shopping Cart In Grocery Store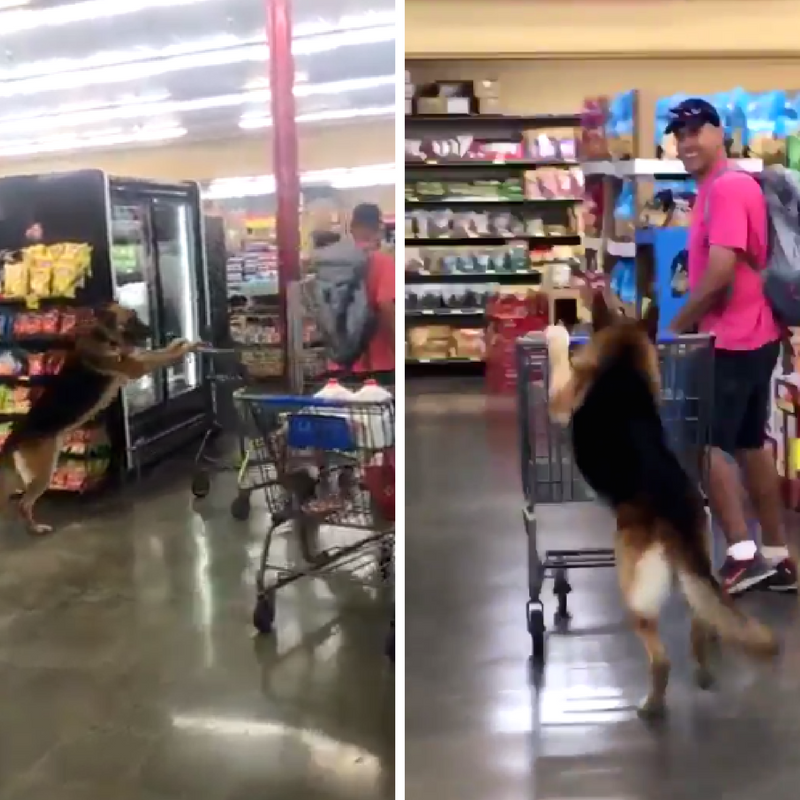 Shoppers at a California grocery store spotted a very interesting sight involving a happy-go-lucky and helpful dog. A German shepherd was captured on video on its hind legs casually pushing a shopping cart throughout the store. 
A short video posted to Twitter by one bystander shows the dog pushing the cart next to his owner. Another video posted to Twitter by another bystander shows the dog continuing to stroll through the grocery store pushing the basket. 
Watch the hilarious short videos below of the browsing German shepherd. 
I'm still shook pic.twitter.com/TPYLRNHDP0

— ashleen🌺 (@ashleenn_) August 20, 2017
Saw him too 😂😍 pic.twitter.com/vJ09aHxfFS

— Its me ari 🦋 (@AriannaCoria) August 20, 2017
Written By: Benji