Watch: Dog's Reaction To Being Left At A Shelter Is Heartbreaking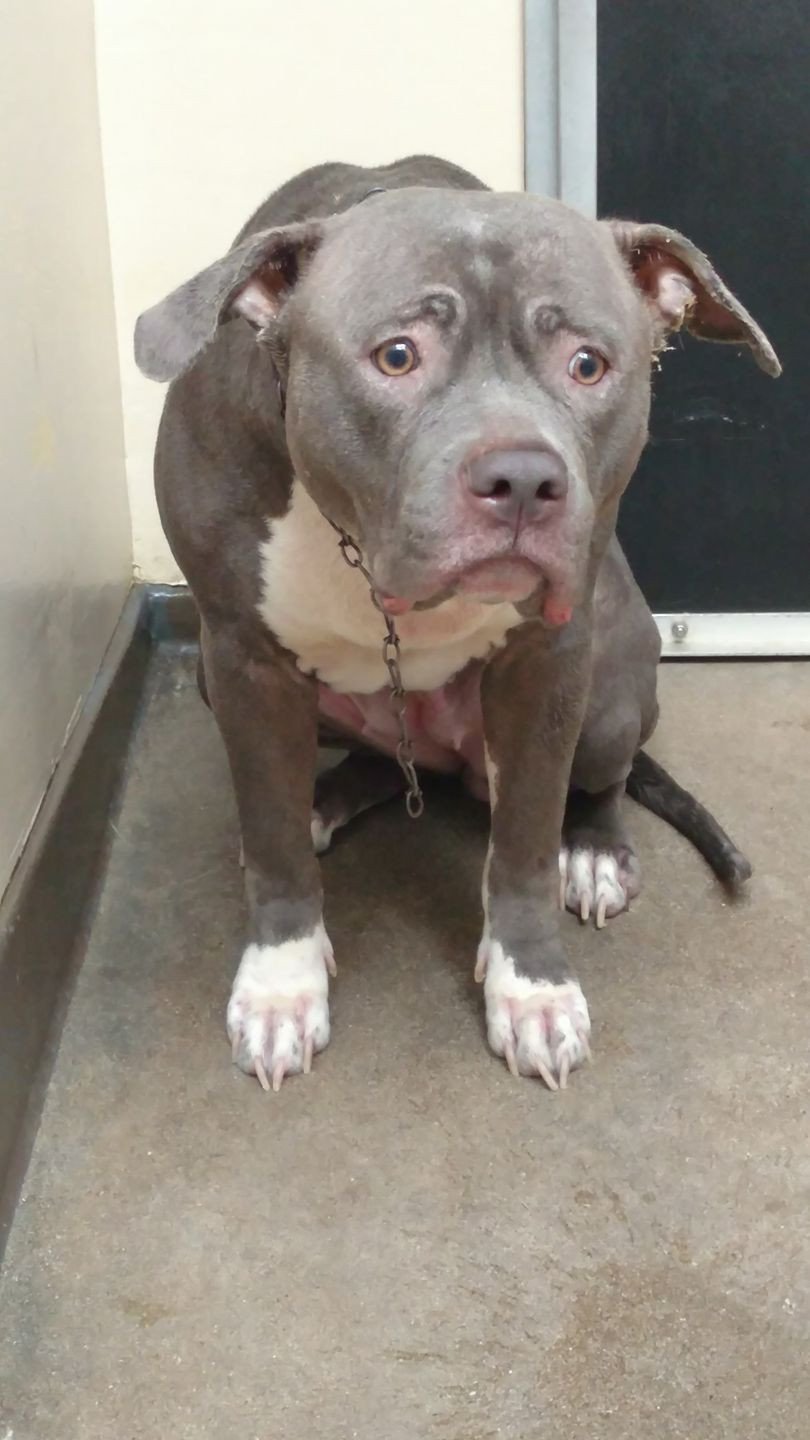 Electra, a beautiful pit bull mix dog, was left at an animal shelter by her family. Dogs being left at shelters by their owners is nothing new, but the moment Electra realized she was being left at the shelter was caught on video and had many people across social media in tears. 
The 4-year-old dog was left at the Inland Valley Humane Society in California on May 17. Lolys Menchaka, a passionate animal activist in California, posted the heartbreaking video shown above of Electra's face when she realized her owners were not coming back for her.
"Electra represents the face os (sic) sadness and reality in the shelters," Menchaka wrote on Facebook  about the abandoned dog. "Sometimes I would like to understand owners surrendering their animals and I don't like to judge them but when you see how the dogs come to the receiving department with their happy faces and they stand all proud I just can't understand..." 
Luckily, Electra's story has a happy ending. Since Menchaka's posts about Electra went viral, the sweet dog has been adopted and will get a second chance with a new forever family.
Written By: Ethel
Related articles
Thinking of adopting a cat or dog, but already have a cat or dog? That's confusing. But this article isn't! Find out how to keep both pets happy here!
Read more >
Soshe
the Maltese dog survived Hurricane Florence flooding by floating on a living room sofa for a week! 
Read more >
dog
fall
pumpkin
treat a dog
A visit to a local pumpkin patch with your dog can certainly make for some wonderful memories not to mention some great photo opportunities! But, before you plan on bringing your pooch along to the pumpkin patch, be sure to check out these tips!
Read more >