Top Considerations For Dog Owners During the COVID-19 Pandemic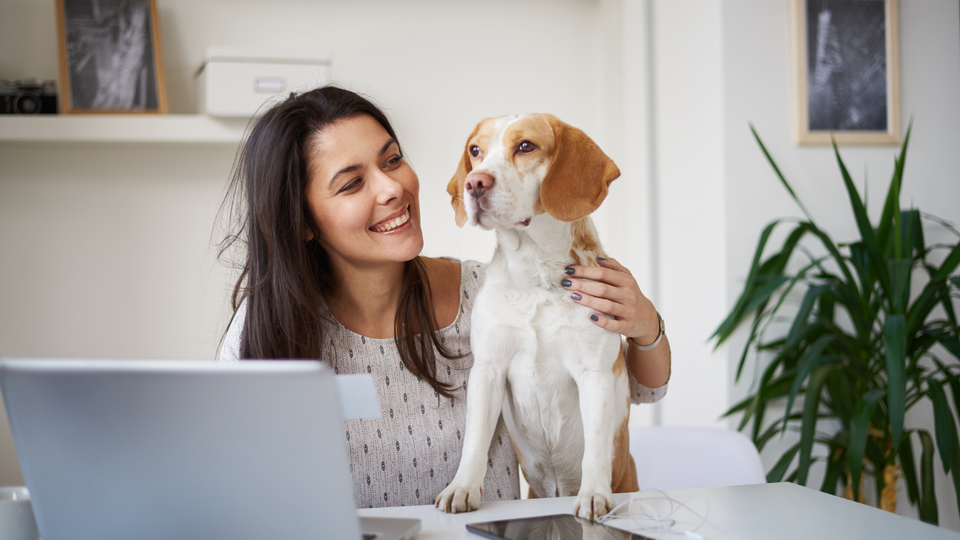 Dear Pet Parents, 
Below you will find Paw.com's recommendations for looking after your pet during the COVID-19 pandemic. As dog lovers at heart, we want to make sure that you and your pup maintain as healthy a lifestyle as possible while observing current mandates for social distancing. 
For the most up to date information, please visit the American Veterinary Medical Association's website. If you have specific health-related questions, call your veterinarian.
Top Considerations For Dog Owners During the COVID-19 Pandemic
Maintain Effective Hygiene
Rigorous and frequent hand washing will help limit the transmission of the virus, which primarily occurs via contact with a contaminated surface. Due to its porosity, pet fur is not considered to be an effective surface for holding or transmitting the virus. However, it's best to play it safe and limit contact between your dog and other individuals—and remember to refrain from petting any pups you may see as well.
Cancel Non-Essential Appointments
Time to break out the home-grooming supplies and reschedule any upcoming veterinary checkups. And if you don't do so already, consider taking on your pet's regular grooming responsibilities at home. If this is your first time, grab a big bag of treats before you begin!
Stock Up
But don't go overboard! It is absolutely appropriate to bring in an extra bag of food and some different treats to last you several weeks. Yet, as there is no sign of a pet food shortage, it is recommended you avoid clearing the shelf to ensure there is enough inventory for other pet parents.
If your pet takes medication, call the vet to schedule advanced refills to last as long as it is recommended.
Stick To Your Routine
Sticking to your daily routine for diet, walks and exercise will always benefit your pup, but in these difficult times, it should also provide some stability for you, the pet parent, as well! So, strap on the leash and hit your normal route while observing the recommended cushion for person-to-person interactions, as well as trying to avoid natural areas that may be abnormally crowded during these times.  
Support Your Local Animal Shelter
Shelters across the country are struggling to continue their operations and working with reduced staff. With many people working from home, shelters are encouraging people to lend a helping paw and foster pets. Please reach out to pet shelters in your area for more information about fostering a dog or cat. Also, consider making a financial donation to animal shelters in need. Some of the most urgent needs are for cleaning supplies. Call your local shelter to see where you can be of assistance.
Stay Safe  
Most of all, we hope you are all staying safe and that you and your furry friends are doing okay. We know times are stressful right now, so make sure to hug your four-legged friends! They're ready to do their most imPAWtant work – provide stress relief, comfort, and some much-needed laughter.