Three-Legged Shelter Dog Finds Home With 12-Year-Old Cancer Survivor And Amputee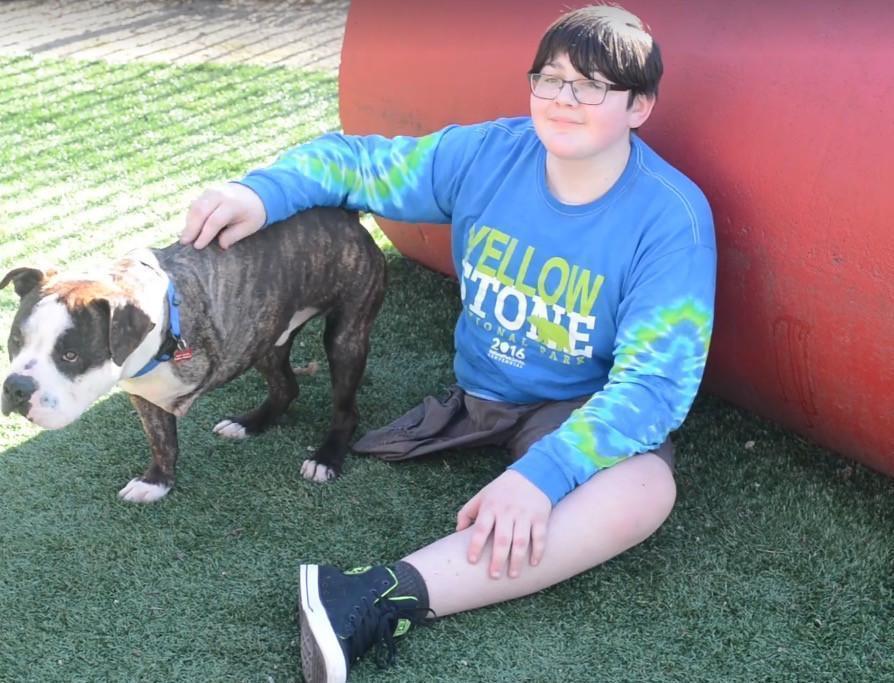 Quinn Scharn was 10-years old when his knees began hurting him one day. After a biopsy and a trip to the doctor, Quinn discovered that he had bone cancer. A short few months later, he had his leg and hip amputated and upon waking up from surgery, the brave patient said: "I want a dog with three legs."
That was two years ago. Today Quinn is cancer-free and after two years of searching, Quinn finally got his wish. Quinn found Logan on March 2, a three-legged dog at the Front Street Animal Shelter in Sacramento, California.
"I saw the video of Logan on the shelter's page, and the next day I picked Quinn up early from school and drove to Sacramento as fast as possible," Teresa Howell, Quinn's mother, told the San Francisco Chronicle. 
However, when they arrived at the shelter, Logan was on hold already for another family. After visiting Logan in the kennel, Howell became emotional. She went to the front desk to inquire about how long the hold would last. And then something extraordinary happened.
"They said, 'The family just called and are not interested anymore,'" she told the San Francisco Chronicle. So the mother and son adopted Logan right then on the spot. After only a couple days, Logan has already settled in nicely as a member of the family.
For Quinn, the past couple of years have been "a time of uncertainty," but one thing is certain. Logan and Quinn are a match made in heaven.
Written By: Blu