Teen Makes Matching Prom Dress For Her Precious Rescue Dog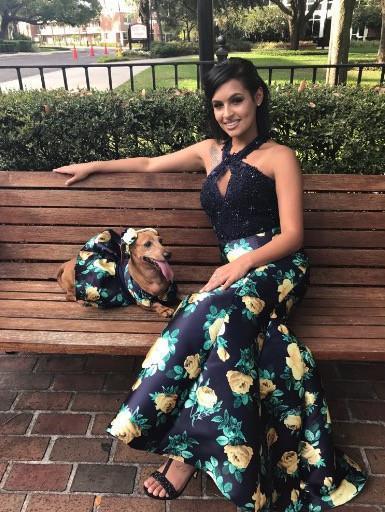 Brenda Sierra
18-year old Brenda Sierra wanted to include her very important best friend in her prom – an important night for many teens. So, when Brenda got her senior prom dress altered, she immediately came to the conclusion that she would make her precious best friend and rescue dog, Sasha, a matching outfit with the extra fabric.  
Brenda Sierra
"Sasha is my best friend, anywhere that she is able to go, she goes," Brenda told People. "When I got my dress hemmed I asked the lady to save all the extra fabric for me and with scissors and a hot glue gun I made the dress with a little help from my mom," she said. 
Brenda Sierra
What resulted were some picture pawfect photos of the adorable ensemble. Brenda said that her pup was "very happy wearing the dress" on prom day. 
Brenda Sierra
Brenda adopted Sasha in a spur-of-the-moment visit to the Humane Society of Tampa Bay with her mom. It was love at first sight and the two have been inseparable ever since. The photo shoot featuring Sasha, the adorable dachshund, her doting owner Brenda and Brenda's friend who served as her date has gone viral on Twitter since she posted it. 
And since the prom photo shoot was so successful, the teen has decided to make Sasha a matching cap and gown to match hers for graduation!
Written By: Taylor