New Puppy Checklist - Protect Your Home With Better Pet Accessories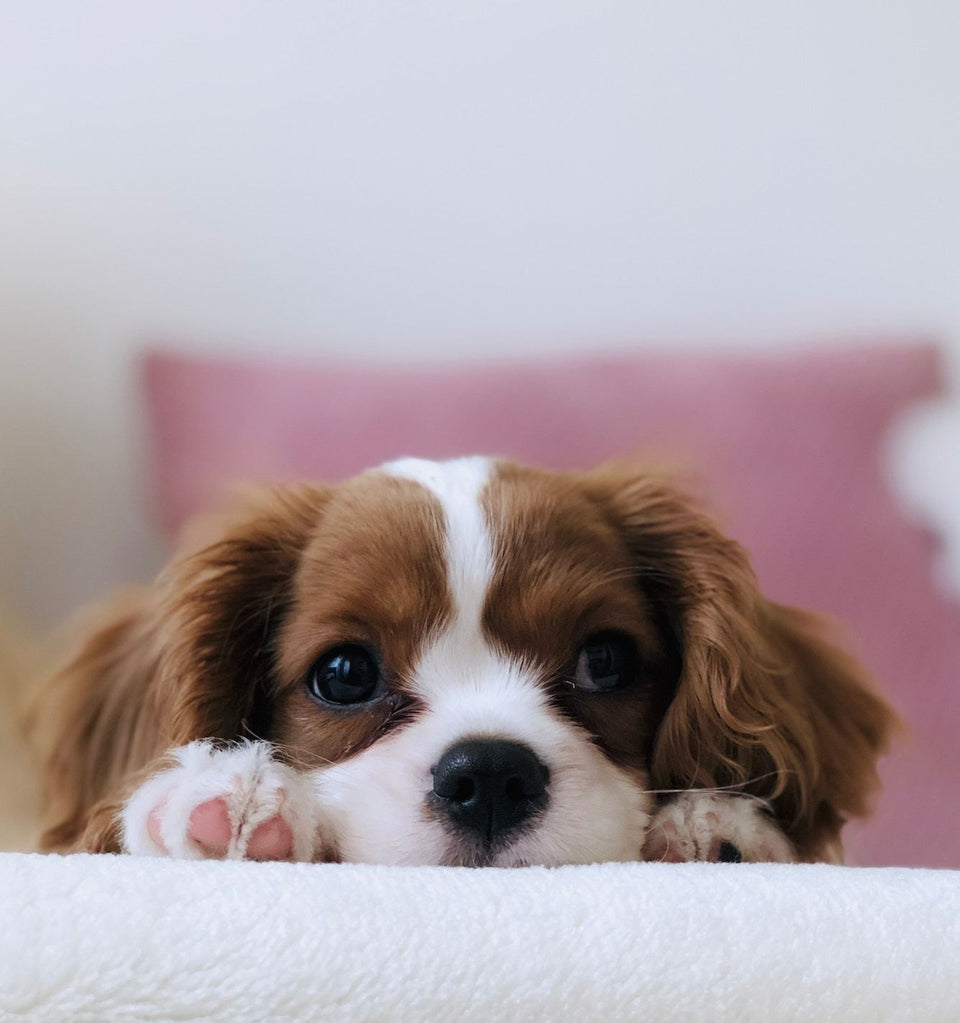 NEW YEAR, NEW PUPPY
Nothing sparks joy in the new year like a new puppy or pet joining the family! Other than spending as much time as possible with this new family member, there are a few basic things to keep in mind to help them feel truly welcome in your home—especially if you make an effort to keep your home looking nice!


PUPPY PROOFING - HOW TO PREPARE YOUR HOME FOR A NEW DOG

It is easy to focus on everything your new puppy does as cute because the impact of most puppies is very small compared to a fully-grown animal. From the moment your new puppy sets foot in their new forever-home, puppy hijinks and behavior are seen mainly as cute and correctable—simply pick a puppy up and place it outside; accidents may be wiped up with a paper towel!


Yet, new dog owners must recognize the short window for puppy training and work to establish habits that support this effort and result in well-behaved adult dogs. Of course, all dogs are different, but there are questions that every household must answer, such as:


Should dogs be allowed on the furniture?
What to do if the puppy has an accident?
Will the dog be crate trained?
Where should the dog sleep?
How often will the dog interact with other dogs?
Does this dog breed shed?

For a dog that spends much of its life outside, the answers to these questions are easy. Increasingly, however, pets are treated with the privileges of true family members, and just like adding another child to the mix, this can cause your home furnishings to show wear much faster.



The best solution is to give your dog options that meet their needs as they grow. Remember that a "new" puppy has very different needs than say, a Newfoundland Dog, but finding a large size dog bed is not the only consideration. 
Especially in large dog breeds, it is important to provide a high-quality orthopedic pet bed that alleviates joint pain and issues like hip dysplasia. It is also recommended that you provide the best pet bed you can in each room where your family spends time together, as the dog is sure to join! By providing a joint-friendly resting place in each room, you will also minimize the wear and tear on your couch cushions, carpet and rugs.
The PupRug Memory Foam system of Orthopedic Dog Beds makes Puppy Proofing for a new pet an easy decision for a healthy outcome. 
 PupRug™ Runner Faux Fur Memory Foam Bed
PupRug™ Faux Tiger Print Memory Foam Bed
PupProtector™ Waterproof Faux Fur Throw Blanket
HOW TO PROTECT FURNITURE FROM PET FUR & SHEDDING

If you haven't learned as much already, another top consideration that new pet owners quickly learn of is the impact fur can have on their lifestyle! Unless you bought a couch specifically for its blending potential, you may be in for a big surprise.
For smaller breeds, especially those in the "companion" category, like a French Bulldog, it is simply too difficult to resist their charm—we all give in eventually. So why not welcome your new Frenchie pup to the couch in a style fitting both their ancestry and your lifestyle. The PupProtector Faux Fur Throw protects couches and household furniture while blending in with your high-end decor. It also makes a fantastic Travel blanket for car rides!