Indiana Officer Cuddles Up To K-9 Partner In Precious Portraits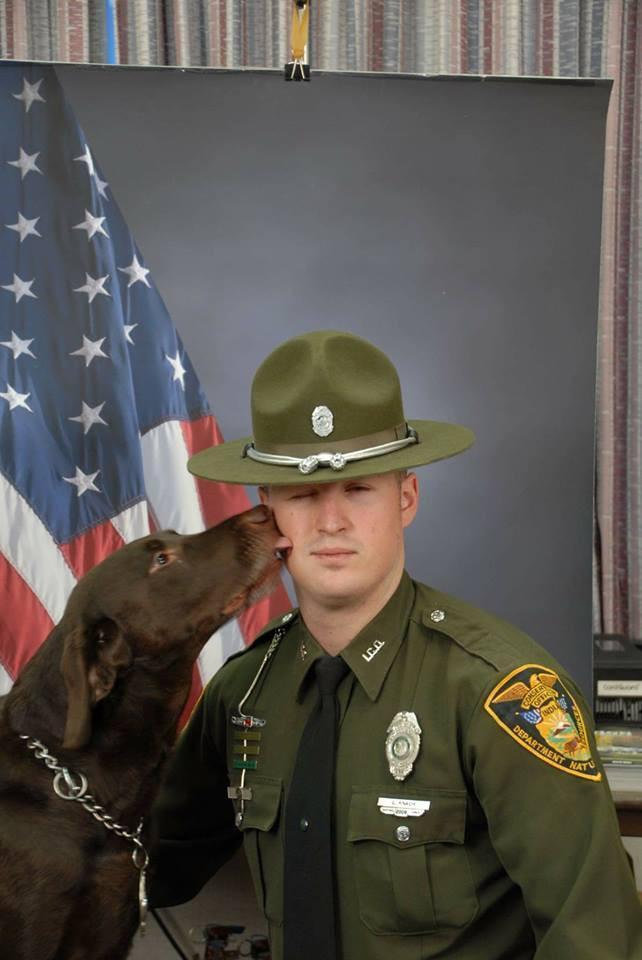 Indiana Conservation Officer Levi Knach and his trained K-9, Kenobi, were in the middle of taking serious and official portraits at the Indiana State Parks Department when the dog started to show his affection for his partner officer.
Officer Knach tried to maintain a straight face, but Kenobi's snuggles and loving soon got the best of him.
Knach couldn't help but grin from ear to ear as his canine pal licked his face and put his face under Knach's chin. 
Kenobi is attached to his handler and it's no wonder he loves his human so much. Kenobi was rescued by Knach when he was just a puppy. 
"I got him out of a trailer park south of Grissom Air Force base from a family that couldn't afford to feed him," Knach told People Magazine. 
Indiana State Parks posted the sweet photo shoot on their Facebook page, where it has since gotten nearly 6,000 likes and thousands of shares.
"Kenboi is cute, but make no mistake – he is a trained, working officer and can track people and locate a variety of objects ranging from venison to ginseng," the department wrote on their Facebook post.
Eventually, after several tries, the photographer captured the official and serious side of the dynamic duo. 
Dogs are really man's best friend and this is a great example of that! 
Written By: Lucky