How To Keep Your Dog Safe This July 4th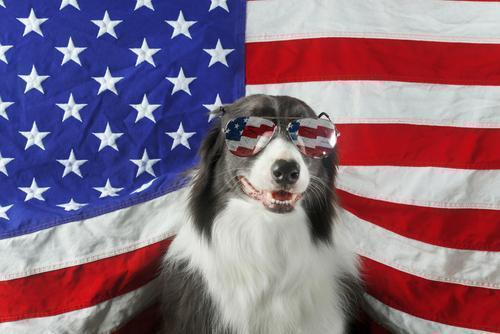 Keep your pup safe and happy this 4th of July with these quick and helpful tips!
1.) Keep Your Dog Inside
It's best to keep your dog inside during Fourth of July celebrations. Make sure to bring them in the house instead of keeping them in the yard. Block out loud sounds and bright flashes of light by keeping your pup in a room where they're comfortable, closing the blinds and turning on the television or turning up the music. If your pup is crate trained, put them in their crate covered with a blanket to make them feel safe and secure. Make sure to check on your dog and show them lots of love and encouragement to reinforce the sense of security. 
2.) Keep Your Dog On Their Normal Diet
Avoid giving your dog too many scraps from the grill. Any change in diet, even just for one meal, can give your pet diarrhea and indigestion. This especially rings true with older dogs who have more sensitive digestive systems. Also, keep in mind that certain foods such as onions, avocados, grapes, chocolate, and raisins can be toxic to your furry friend. 
3.) Exercise Your Dog Beforehand
Make sure your pup gets plenty of exercise before all of the Independence Day festivities and fireworks get started. Getting most of their energy out beforehand can encourage them to relax so they're not ready to take off when the fireworks go off. 
4.) Identification Is Very Important
Make sure your dog's identification is updated in the event your dog does get loose. Your dog should have a collar ID and an up-to-date microchip.