Firefighter Adopts Dog He Rescued From California Wildfires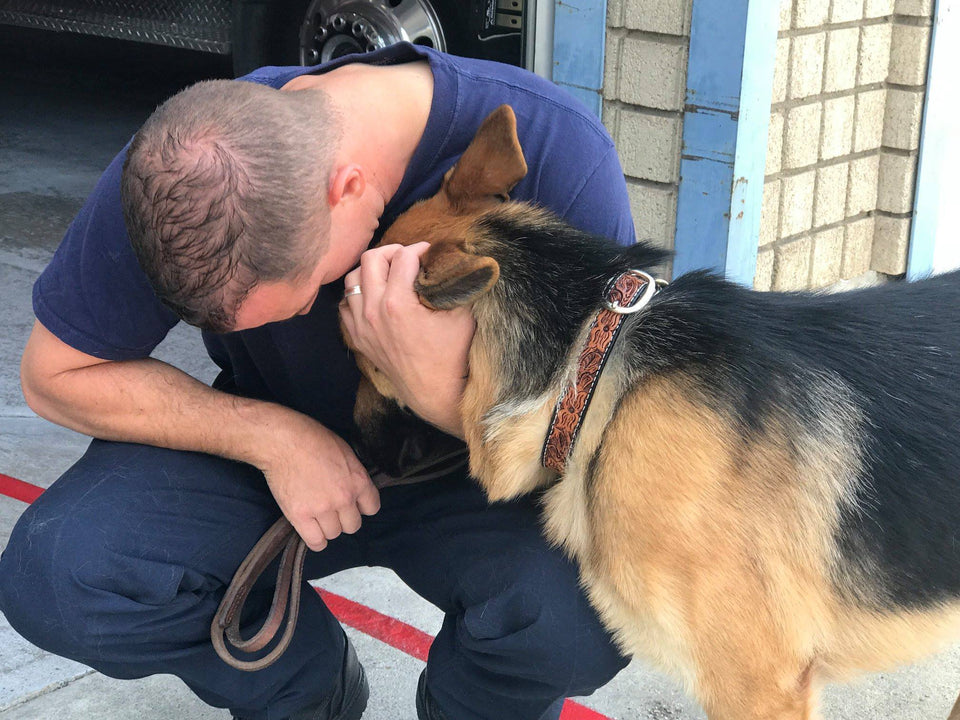 Mendo the German Shepherd is one lucky dog! Mendo was named after the Mendocino wildfire in California from which he was rescued. While fighting these fires on the mountain, firefighter Patrick Cullen from the Draper City Fire Department came across the German Shepherd. 
"I could tell he was super tired and he had clearly been out there a long time," Patrick Cullen told KSL.com. "He was pretty tired and weak and thirsty. So we gave him a big drink of water and he slept under the engine for the next three hours."
When the wildfire grew too dangerous for Patrick and his fellow firefighters, they left the area and took Mendo with them. Soon, Patrick parted ways with the dog, but he couldn't get the pup he rescued off of his mind. 
Patrick followed up with the shelter where the dog was being held and discovered that Mendo hadn't been claimed. So, Patrick claimed him. The dog was so excited that he zoomed around in "happy circles" around his rescuer and new dad. It was meant to be! 
"What a beautiful, friendly and affectionate dog," the Draper City Fire Department wrote on Facebook. "Congrats Patrick and family on the newest member of your family!"