Dog Dies After Flight Attendant Forces Owner To Put It In Overhead Bin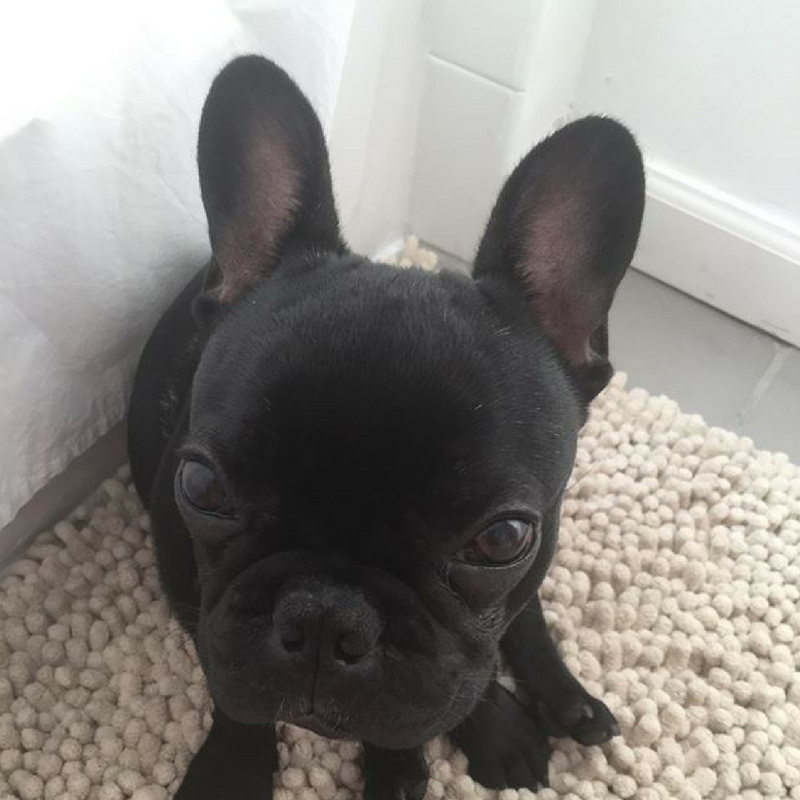 A French Bulldog suffocated to death on Monday after a United Airlines flight attendant forced the dog's owner to place the dog in an overhead compartment for the entire duration of a three-hour flight.  
Catalina Castano was flying with her 2-month-old son, her 11-year-old daughter Sophia and her 10-month-old French Bulldog puppy named Kokito from Houston, Texas to LaGuardia Airport in New York. Castano carried Kokito with her aboard in a pet carrier and had placed the dog in the carrier under the seat in front of her.
Catalina's husband Brayan Castano told BuzzFeed News that the family paid the standard airline fee to bring Kokito on board the plane with them. "My wife repeatedly asked her to let her keep the dog by her feet. She asked her if the dog would be OK. The flight attendant wouldn't let her keep Kokito by her feet and assured her that he would be fine. Witnesses can attest to that," he told Buzzfeed. 
In a Facebook post, fellow passenger June Lara recalled that the flight crew was well aware there was a dog in the carrier and assured the family of the dog's safety. "They INSISTED that the puppy be locked up for three hours without any kind of airflow. They assured the safety of the family's pet so wearily, the mother agreed."
United Airlines told ABC News that it assumes full responsibility for the dog's death. "This was a tragic accident that should have never occurred, as pets should never be placed in the overhead bin," United Airlines said in a statement. "We assume full responsibility for this tragedy and express our deepest condolences to the family and are committed to supporting them. We are thoroughly investigating what occurred to prevent this from ever happening again."
Bryan Castano said United Airlines has contacted his family and let them know they are investigating, but nothing they do will bring back their precious dog.
"He was a member of our family," 11-year-old Sophia said fighting back tears in an interview with GMA. 
"Why is it that the flight attendant didn't know the airline in cabin pet policy? We feel we've lost a family member. Nothing can remedy that," said Bryan Castano. 
Kokito's tragic and avoidable death follows similar incidents for United Airlines, which had the worst rate of pet deaths in 2016 out of all U.S. airlines according to the Department of Transportation.