Dog Breaks Record For Longest Tongue In The World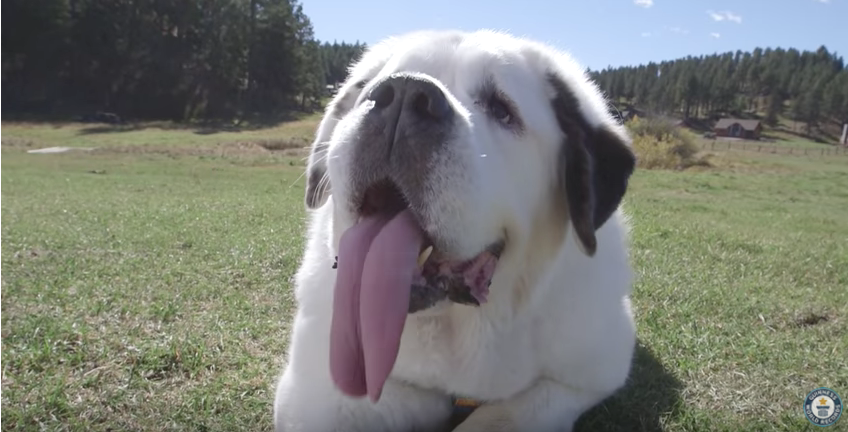 A dog in South Dakota is the new record holder for the longest tongue. Mochi the dog holds the Guinness World Record for the longest tongue on a dog. The 8-year-old Saint Bernard, who was rescued by her family over six years ago, has a tongue that measures a remarkable 7.3 inches long! Check out the adorable pup and her ginormous tongue in the video below. 
Written By: Curly
Related articles
3-legged dog
Blog
Dog
treatadog
Tesla is releasing a new feature called "Dog Mode" that will aim to keep pets safe, cool and comfortable while left unattended in the vehicle.
The electric car maker introduced "Dog Mode" via Twitter Wednesday night. Tesla says that activating "Dog Mode" results in "setting a cabin temperature to keep your dog comfortable while letting passersby know they don't need to worry." 
Read more >
Thinking of adopting a cat or dog, but already have a cat or dog? That's confusing. But this article isn't! Find out how to keep both pets happy here!
Read more >
Down, set, hut! It's time to PAW-ty! The real reason to celebrate Super Bowl Sunday is here: The Puppy Bowl! Animal Planet's 16th annual Puppy Bowl will take place this Super Bowl Sunday, February 2, 2020 at 3 p.m. ET.
Read more >