87-Year-Old Woman Saved By Neighbor's Dog During Polar Vortex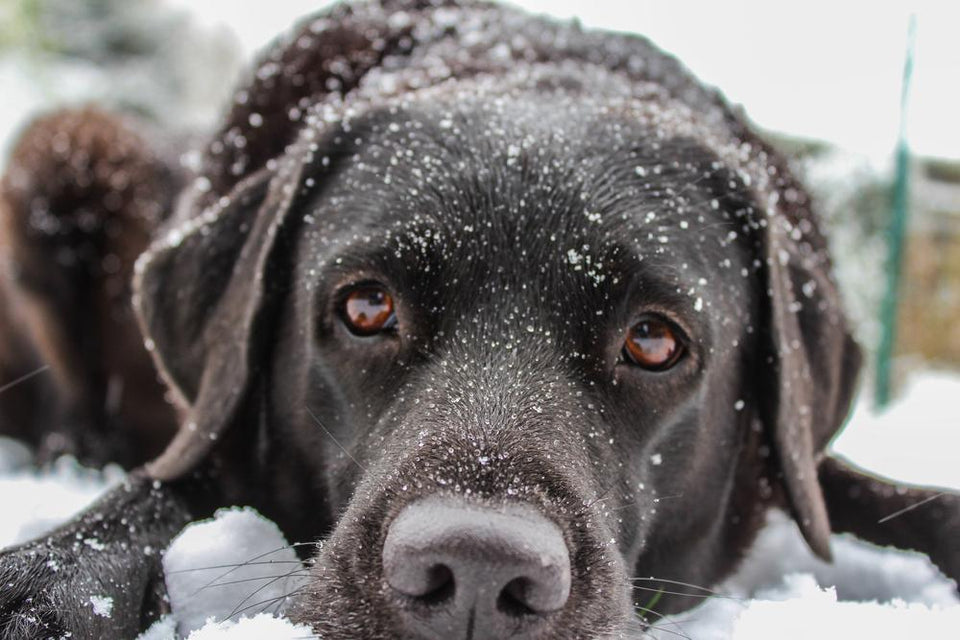 An 87-year-old woman in Minnesota is overwhelmingly grateful for her neighbor's dog Midnight after the dog saved her life during last week's dangerously cold Polar Vortex. 87-year-old Noreen had fallen into the snow and was unable to get back up during one of the coldest weeks in the history of Minnesota. 
Tim Curfman was taking out the garbage on January 28th when his dog Midnight seemed to sense that something was wrong next door. "She had her ears perked up looking at me," Curfman told CBS Minnesota. "She doesn't normally do that. Sometimes you get that feeling something's up."  
Curfman followed his dog to the other side of the house, where he discovered Noreen lying in the snow, unable to get up. "We figured she was out there at least a half an hour," Curfman told CBS. Noreen had fallen as she tried to refill her bird feeder on a day where temperatures dropped below zero. 
Curfman got Noreen inside and his wife helped her get into dry clothes. Noreen did not suffer any serious injuries. But if she had not been discovered by Midnight, Noreen could have contracted hypothermia, frostbite or gone into respiratory failure which could have led to her death. 
"We've been very proud of her," Curfman said of his heroic pooch Midnight. "And she got so many treats," he jokingly added. 
We think Midnight deserves a round of paws and all the treats and goodies! She is the definition of a good girl!