7 Tips For Taking Your Dog To A Pumpkin Patch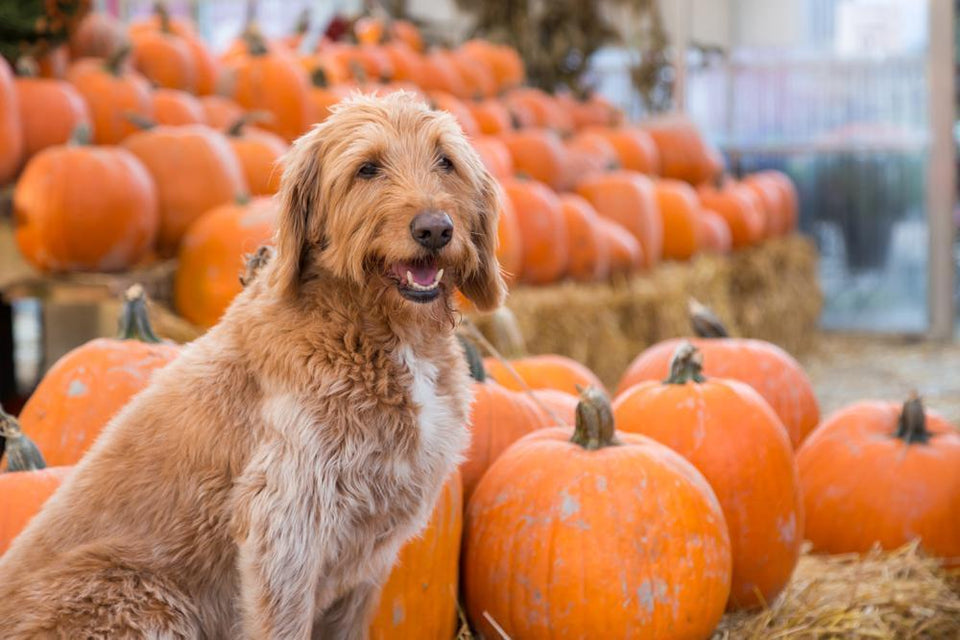 A visit to a local pumpkin patch with your dog can make for some great memories and photo opportunities! Before you head out to the pumpkin patch with your pooch, be sure to check out these tips:
1.) Call Ahead
Make sure to take a moment and call the pumpkin patch to find out if they're pet-friendly before heading there with your dog in tow. Not all pumpkin patches are fido friendly so it would be wise to call ahead and make sure your pup is welcome.
2.) Pack The Essentials
Take waste bags, water, snacks, your pup's current ID tag, and a leash to make sure your dog is nearby at all times. 
3.) Bring Well-Behaved Dogs
Pumpkin patches tend to draw big crowds of people. So be sure your dog is relatively well-socialized before planning to take them to the pumpkin patch. If your dog doesn't do too well with crowds or children, it may be wise to leave them home for the outing.
4.) Watch For Other Animals
Pumpkin patches are located on farms where different farm animals will likely reside. Goats, pigs, horses and other animals may be at the pumpkin patch so it's important to keep your dog on a short leash. There's also a chance that snakes will be lurking near the pumpkins so be sure to keep a close eye on your dog as they sniff around the pumpkins and explore. 
5.) Take A Walk Before You Go
Take your dog on a walk before heading out to the patch so they can go to the bathroom beforehand. You don't want your pup to pee on the pumpkins. The walk will also allow your dog to expend some energy so they're more relaxed at the pumpkin patch. 
6.) Be Aware Of Chemicals
Be aware that the farm may use pesticides in the fields and on the pumpkins. Since your dog is close to the ground, they're at a greater risk of being exposed. To be safe, wash your dog's paws after the visit to the pumpkin patch and keep a close eye on them as they sniff or lick the ground and pumpkins while at the farm.
7.) Take Lots Of Photos!
Don't forget to take lots and lots of pictures! They make for great memories that will last fur-ever!