6 Year Old Boy Is On A Mission To Save Dogs From High Kill Shelters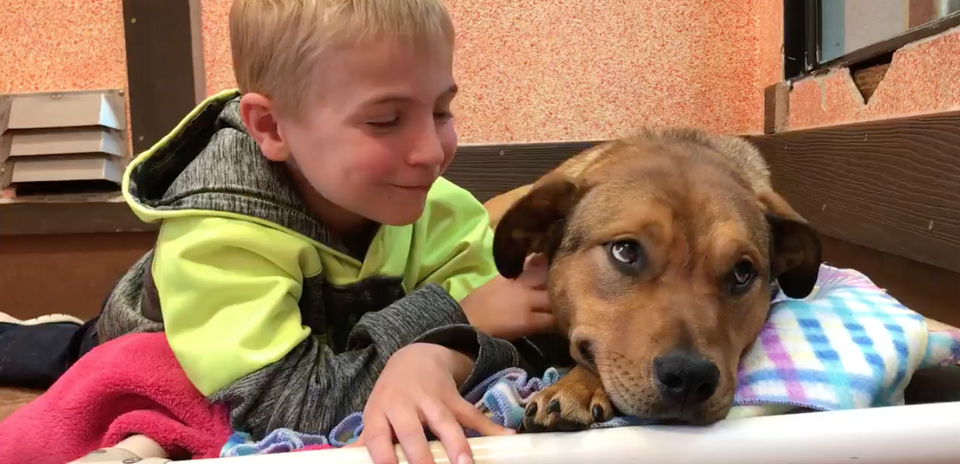 Roman McConn may only be 6 years old, but the young boy has already helped rescue over 1,000 dogs from high kill shelters across the state of Texas. Roman and his mom Jennifer began the organization called Project Freedom Ride (PFR) in December of 2016 that has led to saving the lives of so many dogs in part by bringing awareness to the shelter dogs in need of homes with videos featuring a very passionate Ronan with the dogs looking for their fur-ever homes.
After the McConn family adopted their dog Luna from a high kill shelter in Texas where they lived in 2015, they felt compelled to get involved in helping dogs in Texas kill shelters to find their forever homes.
When Jennifer's husband (and Roman's dad) got orders to serve overseas in 2016, Jennifer and Roman moved from Texas back to Jennifer's home state of Washington. It was then she realized "the world for a dog, generally speaking, was so much better" in Washington than it was in Texas, where she'd witnessed the many kill shelters while living there for a few years.
Soon after, Project Freedom Ride was born and blossomed into a non-profit organization connecting unwanted, abandoned dogs bound for euthanasia in Texas with families, rescues and humane societies in the Pacific Northwest.
At Project Freedom Ride, the McConn family partners with Texas rescues who pull dogs from high kill shelters or take in strays or unwanted dogs and care for them via fostering and other programs while the family looks for adopters in the Pacific Northwest to take them in. Project Freedom Ride then transports the dogs out of Texas to Washington state and the surrounding areas.
Project Freedom Ride mainly targets high kill shelters, which house unwanted dogs for a short period of time because when animals don't get adopted, they are entered on a list to be euthanized within the week. They have remarkably increased the number of lives saved largely by sharing pictures and videos of the dogs looking for homes on social media. In many of the social posts and videos, Roman is front and center with the dogs in need of homes talking about the dog's background, story and why they need a home.
Roman's love for dogs and his passion for helping them has helped fuel Project Freedom Ride. It's certainly hard work and transporting the dogs across the country can be costly, but Roman and mom Jennifer are doggone determined to save as many dogs as they can. To keep up with PFR's life-saving efforts or to rescue a dog from PFR, click here. 
Written By: Dexter