5 Fun Activities for Dog Dads this Father's Day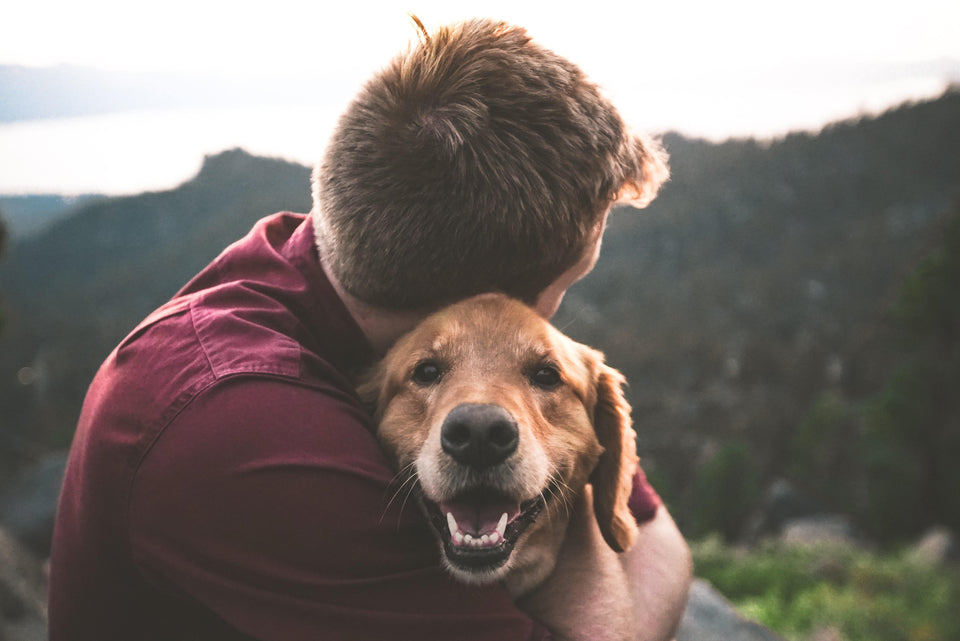 Well, Father's Day is already here. It feels like we were celebrating the beginning of a new decade only yesterday. The world feels like it's moving faster than ever, so we can't blame you if you forgot to buy something for the dog Dad in your life. 
If your budget is tight, you've been busy, or both, all is not lost. There are plenty of fun things for you, your dog, and Daddy-O to do this Father's Day that don't cost a penny.
Gifts for dog dads are always nice. But, those aren't the things you remember anyway. You remember the times you spent with your loved ones, furry and furless. That being said, here are 5 fun and free activities for dog dads and moms this Father's Day.
1. Dog and Dad alone time
This might sound cliche, but sometimes you just need a day to yourself. A man and his dog, are we right?
Don't believe us? Check out this article on the 7 reasons we need to spend more time alone. Now, this may go against every fiber of your being telling you that you need to spend time with your partner this Father's Day. We don't blame you. Ask the dog dad in your life if they just want to chill with the dog for the day, just in case. 
Speaking of your dogs, having your dog dad's best furry friend around can actually make him feel more relaxed. Studies have shown that being around dogs releases oxytocin to the brain, the hormone that is commonly associated with relaxation, social bonding, and trust.
Plus, your pup could probably use a day off too.
2. Take your Dog Dad on a hike
To completely go against what we said before, your dog Dad might want to take in some of the outdoors this Father's Day. Exercise is good for the body, aids in relaxation, and is a healthy bonding exercise for you and your dog.
If this sounds like your dog dad, make sure you do some research before you head out to the trail. Many hiking trails are dog friendly, but aren't off leash friendly. This probably means that you'll need to keep your dog tethered at all times. 
To be clear: we are not advocating rule breaking. However, if no one is on the trail and things seem safe, you can kind of do whatever you want. 
In our experience, the biggest worry with going off leash on a hiking trail is injury to your dog, or encountering a wild animal. Keep your eyes and ears open if you choose to let your dog run free. 
3. Go to a Dog Friendly Beach
As temperatures rise and the sun starts to poke out, many people are taking the opportunity to catch some rays and take a dip at their local beaches. COVID-19 has certainly made these trips much more difficult. But, taking proper precautions and listening to your local officials will help keep you safe.
As with hiking, not all beaches are dog friendly, and even less are off leash friendly. The good news is that no one is ever upset when they see a dog at a beach. If they are, they need serious help. So, you're unlikely to be cited for any infractions, but you may want to keep a closer eye on your pooch depending on beach rules.
Making a day of it or just going for a few hours is a great way to relax and soak up the sun this Father's Day. We're all stuck inside working all week. Why not take a Sunday to brave the outside?
Heading out on an adventure? Check out Paw.com's line of travel products that keep your dog safe, and your car clean! [Learn More]
4. Make a gourmet meal
If you have all your ingredients, this won't cost you anything. But, even if you need to run to the grocery store, making your dog dad and pup a gourmet meal from scratch will still cost a fraction of what a fancy restaurant would charge. Plus, many aren't open yet anyway so you don't have much of a choice there.
But, this isn't just a meal for dad. Why not splurge for his best friend too?
There are plenty of gourmet dog food recipes online. One we particularly enjoy is the "Brown Rice and Chicken in a Crockpot" recipe from LifeHack. While raw food diets are all the rage, it's recommended by most veterinarians to cook any meat products that you'll feed to your dog. 
Once you've got the crockpot started, you can either split that meal with dDad, or make them their own fancy dish. We were thinking, BBQ-grilled steaks? Some oven-baked potatoes? Mmm.
5. Finish Father's Day by the fire
If you don't have a backyard or access to a fire pit, don't worry, we have a bonus activity for you at the end of the article. 
For those of us that do, what a perfect way to keep the outdoor vibes going and keep your dog and dog dad happy all at once. Roast some marshmallows, make some s'mores, have a beer or a glass of wine, whatever your Dad fancies. It's their day!
For the pups, we love this DIY dog safe s'mores recipe using carob chips, marshmallow cream cheese, and dog biscuits.
And that's it! Whether you choose one or all of these activities, your dog dad will be over the moon. We often forget that gifts aren't the things that last. But times with our family, and that includes our pets, are what matter.
Bonus!
For those without fire pits or access to them, a nighttime stroll around the neighborhood or watching some Netflix are equally great ways to wind down the day. Why not pick something to watch that your pooch will enjoy too? Maybe the nature channel? Comedies about cats being chased by dogs? Or a horror-thriller about a vacuum come to life? Your call.