4 Tips For Traveling With Your Pet This Winter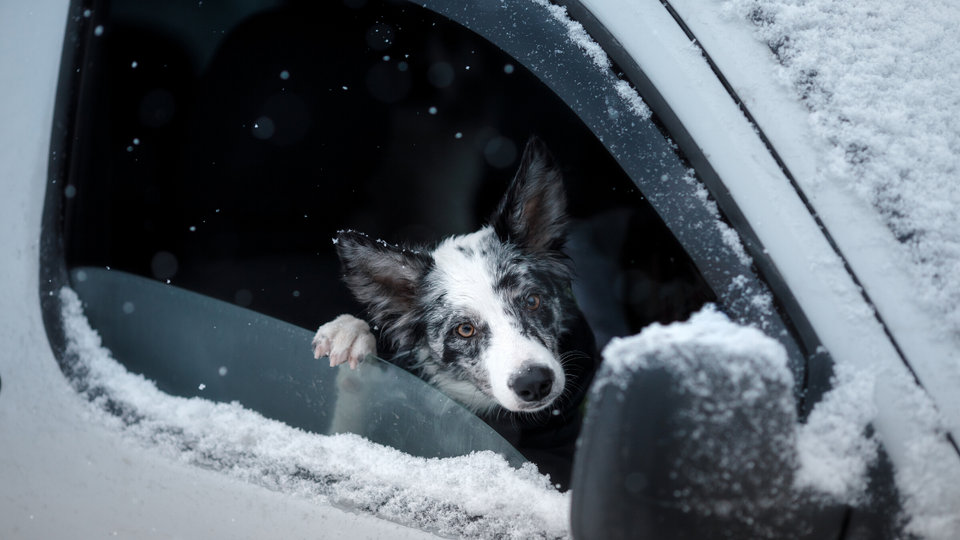 Traveling with your dog can make for quite the pawesome adventure! But traveling during the wintertime does come with more challenges. When traveling with our favorite furry friends, we can try to help make their experience as comfortable and safe as possible by following these helpful tips.
1.) Make preparations before the trip
Make sure the hotel or Airbnb you're staying at is pet-friendly. Some hotels have pet weight limits, restrictions on the number of pets you can bring, or other restrictions.
Before heading out, check that your pet has a collar with accurate contact information for you. If your furry friend is microchipped, you'll want to make sure that the microchip has the most up-to-date information.
Before hitting the road, it's also a good idea to research the names of some veterinary hospitals at your destination and bring your pet's medical records with you in case you do have to visit a veterinarian while at your destination. 
2.) Pack the right winter gear for your pup
Packing warm clothing and gear for a winter road trip is key. This includes gear for your pooch, too! You and your pup should both have a warm jacket and boots. Dogs with thin coats will especially feel the cold very quickly and need to bundle up. 
Also, be sure to pack blankets that will keep your furry friend nice and cozy in the car while simultaneously protecting your vehicle from your pet.  
3.) Bring plenty of water
Dehydration isn't just something to be wary of in the hot summer months. While we may feel more thirsty when it's warm outside, we need to stay hydrated just as much in the winter as we do in the summer. Be sure to pack plenty of fresh drinking water for you and your pet. 
Ice, snow, de-icing chemicals and other debris can irritate and cause damage to our pets' sensitive paws so it's also important to bring extra water to wash their paws.
4.) Be aware of cold weather safety issues
Dogs and cats can suffer from hypothermia and frostbite, which can occur if they are exposed to cold temperatures for too long. Even dogs with thick fur are at risk for frostbite and hypothermia. 
At-risk areas for frostbite on dogs include the tip of the tail, paws, ears and the nose. Symptoms of frostbite include the affected areas first turning red and then grey. If you suspect your furry friend has frostbite, call the local emergency pet clinic immediately and describe your pet's symptoms.
Extremely low temperatures can also cause a dog's body temperature to fall, leading to hypothermia, which can be fatal to a dog. Symptoms of hypothermia in dogs include the skin turning pale, shivering, and lethargy. If you notice any of these symptoms in your pet, take them to the emergency pet clinic immediately. 
To prevent hypothermia and frostbite on your furry friend, ensure they are kept warm in sweaters, jackets, and boots when outdoors. Hypothermia and frostbite can also be prevented by avoiding prolonged exposure to freezing cold temperatures, which is especially important to consider for dogs that have thinner coats, senior dogs and young puppies.